Digital Marketing Agency Sydney
As a leading provider of SEO and Google AdWords PPC services, Market Ease has helped businesses in Australia and throughout the world to achieve their digital marketing goals. Our extensive experience, and knowledge and use of cutting edge marketing strategies sets us apart from many of the digital marketing agencies out there, and gives you peace of mind knowing you're in capable hands.
How We Can Help
If you're feeling confused or overwhelmed by the task of growing your business online, we can help. For over 5 years, our agency has been helping small to medium-sized businesses in Sydney and across the world
grow their traffic, increase sales and leads
, and
build their reputation
both locally and online. We are available to help with all of your digital marketing needs, including:
| | |
| --- | --- |
| 1 | SEO (Search Engine Optimization), |
| 2 | Google AdWords PPC, and |
| 3 | Reputation management. |
When you hire our agency you can expect superior service and a partner who is committed to getting you results.
About Market Ease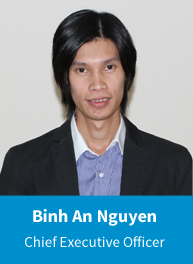 Since 2006 we have been helping businesses all over the world achieve their digital marketing goals. Leveraging the power of the internet and digital marketing, we have helped businesses earn millions of dollars online. Through partnering with our agency, clients across a wide range of industries have experienced tremendous growth and have received major business awards like Ernst & Young's Entrepreneur of the Year, the BRW fast 100 list, BRW Client Choice winner, Telstra Business awards, and others. Our founder and CEO, Binh Nguyen, is a sought-after speaker and teacher in the online marketing industry, and has spoken at events around Australia including CPA Australia, Marketing and Communications Executives Australia, and the CEO Institute.
Where to Find Us
We are conveniently located in Sydney, Australia. Our Sydney office is headed up by Peter Ng, and is located at Level 46, Governor Phillip Tower, 1 Farrer Place, Syndey NSW 2000.
View Larger Map
Satisfied Customers
Typically we've really struggled with our recruitment over the last 7 years or so...For about the past 6 months we've adopted a new strategy. We're really focussed on search engine optimization using certain keywords. We contracted MarketEase Promotions to help us with that and for the first time in in about 7 years we are not actively looking for therapists anymore; we've had so many therapists apply with us through our website. Currently we have about 800 keywords directing traffic to our website....about 50% of those are ranking #1.
We contracted on MarketEase approximately 3 years ago. We moved from another provider and since then MarketEase has been able to generate a lot more qualified leads for us....the majority of the leads come from Google which have been very important to the growth of our business. Since then, we've been able to grow our business, and it's allowed us to expand. I would recommend MarketEase to anyone who is looking to generate more internet-based leads.
We're a national franchise, and as such it was critical for us to appear in the top 3 in search terms in Australia around dog training. Since approaching MarketEase 3 years ago, that's happened almost immediately. We became either #1, 2, or 3 in each city, and correspondingly business has improved dramatically...

call
1300 662 990
today
Let us help you get the high search engine rankings for your targeted keywords so that you too can be seen as the top brand and authority in your industry
Level 46 Governor Phillip Tower 1 Farrer Place Sydney, NSW 2000 1300 662 990