Ways to Give Your Content Viral Potential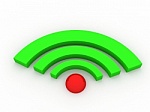 When your content goes viral it can do great things for your website traffic levels. The more visitors your site gets, the more potential you have of building an online following. The larger your following, the more potential for leads and sales.  It's not easy to get your content to go viral. How do you do it? Here are some tips:
Guest Blogging on a High Traffic Blog
Many big blogs will accept guest posts and will let you link back to your website in the byline. If your post is well received on a big traffic blog it could cause your own site's traffic levels to explode. You'll want to write a great blog post to get it accepted by the blog and you'll want to help promote it to give it viral potential.
Breaking News
If you break news, this could get shared via social media sites and could get linked to as a source on other blog posts and news sites.  Break news that people care about and it could drive major traffic to your website.
Be a Little Controversial
This one is a slippery one. The wrong kind of controversy could hurt your website and your reputation but the right controversial slant could raise eyebrows enough to get you some attention. Be careful with this one!
Top Ten Lists
Lists are something that people love. They're  easy to digest and grab people's attention. Good top ten lists can get linked to and written about, too.
Infographics
Infographics take a bit of effort but good ones could get posted on a lot of websites and linked back to your site, driving traffic and search engine spiders your way.
Videos
Videos can go extremely viral (Gangnam Style, Charlie bit my Finger, etc, etc…) but they're not always easy to capitalise on from a business perspective. If you can find a way to create viral video content that ties in to your audience and your industry, you could definitely gain some great traffic as a result.
Get People Talking
Posts that stir up conversations, debate, and chatter can go viral easily. Not only will people link to them and come back repeatedly to get updates on the conversation but search engines see this sort of buzz as reason to send more traffic to see what all the fuss is about, too. You could get viral results on your content just by encouraging conversation.
Some of your efforts to create viral content will be a hit and some will be a miss. Don't be afraid to do some research to see what sort of content is going viral in your niche and do some dabbling to see what works.  Make your content easily sharable, too. Don't forget to promote it, yourself (you may even want to pay to promote something you think has great potential), and to measure the results so you can either learn from failures or do a 'lather, rinse, repeat' to replicate success.